Managing the security of one location is challenging for security managers of a lot of security guard companies. Leave alone managing multiple locations at once. Security managers of reliable security guard companies, in addition to that, are also responsible for assessing security risks and developing custom programs to mitigate security threats. What makes their job even more challenging while performing their day-to-day operations is managing security guards.
Fortunately, managing multiple locations along with security guards assigned to them has been made significantly easier with technology such as the GuardsPro security guard management system. A platform like this streamlines and unifies all the security guard activities and related security management into a centralized interface.
Some of the common challenges that security guard companies and their security guard managers face while managing security guards that can be mitigated using GuardsPro are as followed: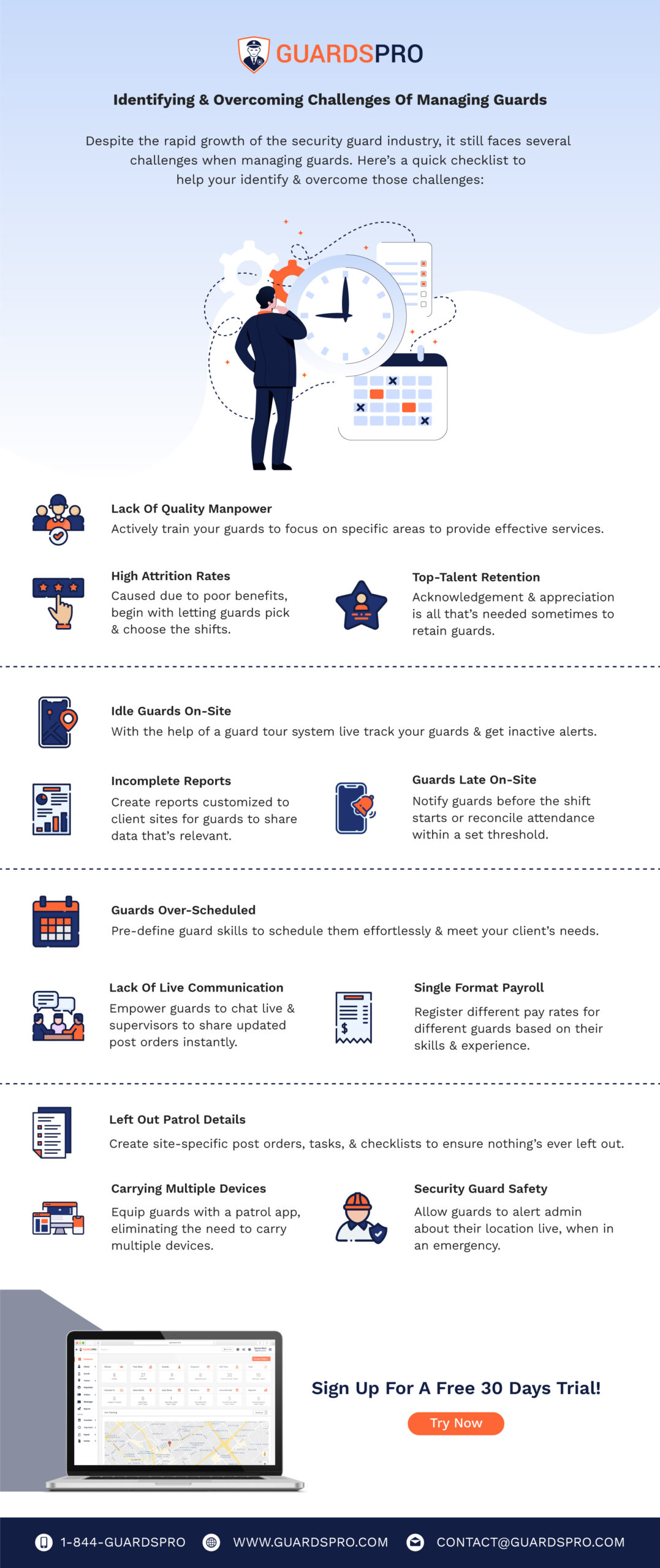 Security guard managers play a vital role in managing security guards and ensuring they work to their full potential on the right client site, at the right time. A security guard management system like GuardsPro equipped with every feature ever required by the managers of the security guard companies helps them ensure effective services.
To know more about GuardsPro, visit us at GuardsPro.com or sign up for a 30-day risk-free trial to explore all its features.